McComb Traditional and No-Prep Lumineers or DURAthin Veneers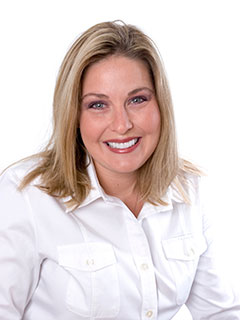 Chips, gaps, and discolorations in your front teeth can mar your beautiful image. With porcelain veneers, Lumineers, and DURAthin veneers, we can hide flaws and create a gorgeous smile. Designed to last, porcelain veneers resist staining and produce sensational results for our patients.
To transform your smile with traditional porcelain veneers, plan on several office visits. First, your dentist will select the appropriate veneers by examining your mouth and evaluating your features. Then, she will prepare your teeth and take impressions for the ceramist who will handcraft your restorations. In some cases, we place temporaries so that patients can have a trial run of their new look. You will return for final placement when we receive the custom porcelain veneers.
We also offer Lumineers and DURAthin veneers to enhance your appearance. Made from contact-lens thin porcelain, Lumineers and DURAthin veneers require no enamel removal before placement, so your original tooth structure stays intact. Since every patient is unique, you and your dentist will review the choices and select the most appropriate type of veneers for your situation.