Dental Implants in McComb, OH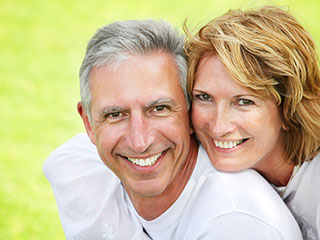 Dental implants have rapidly become the preferred restorative dentistry option for patients who are missing one or more teeth. A dental implant is a tiny post that is surgically placed within the jaw, creating a sturdy anchor for a custom crown, bridge, or denture. Because dental implants actively stimulate the bone, patients no longer need to worry about the deterioration of their jaws over time.
Dental implants are an excellent alternative to removable prosthetics, allowing patients with missing teeth to fully enjoy a healthy and varied diet once again. Implant-retained dentures, crowns, and bridges are meticulously crafted using only the highest-grade materials to ensure a naturally beautiful appearance. Whether you have lost teeth due to injury, decay, or periodontal disease, it is possible to smile with comfort and confidence again with artfully restored dental implants from the experienced team at McComb Family Dental.