Dental Implants – McComb, OH
A Restorative Treatment Built to Last a Lifetime
Tooth loss doesn't just impact your self-esteem, it also drastically changes your overall quality of life by altering your ability to chew and speak with ease. Whether you're missing one tooth or several, dental implants are a strong, stable, and durable restorative solution that can last a lifetime with the proper care. These small titanium posts offer a variety of benefits that no traditional restoration is able to, including the prevention of jawbone deterioration. With the latest dental technology, at McComb Family Dental, we're able to provide our patients with the most advanced treatment options that are crafted using the highest quality of materials and latest techniques. Contact us today to learn whether dental implants are the right solution for you!
Benefits of Dental Implants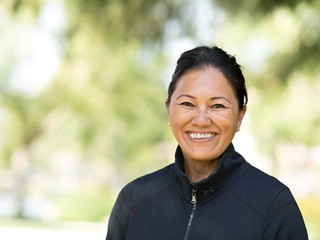 The reason that dental implants come highly recommended by patients and professionals alike is because they offer a variety of unique benefits. When you replace your missing teeth with this modern solution, you can expect:
Indications for Dental Implants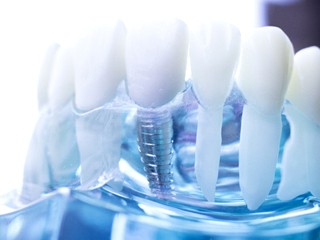 No matter how many teeth you need to have replaced, dental implants function for a variety of unique situations and needs. By scheduling a consultation with our implant dentist at McComb Family Dental, you can learn what type of implant treatment will best suit your needs.
Missing Single Tooth
For a single tooth restoration, a dental implant will be surgically placed below your gums. Atop it, a custom-crafted dental crown will be secured to fill in the gap in your smile. Your surrounding natural teeth won't need to be altered to hold it, preserving your grin exactly how it is.
Missing Multiple Teeth
For multiple missing teeth in a row, we may suggest an implant-retained bridge or an implant-supported partial denture. This depends on where your missing teeth are located in your mouth. For patients who have consecutive gaps, we can support up to three replacement teeth on just two implants, allowing for a more conservative and cost-effective restorative approach.
Missing All Teeth
For patients missing an entire arch or all of their teeth, our dentists may suggest an implant-retained denture. These restorations are typically supported by four to six dental implants, so the denture doesn't move or shift in your mouth.
Team-Based Dental Implant Treatment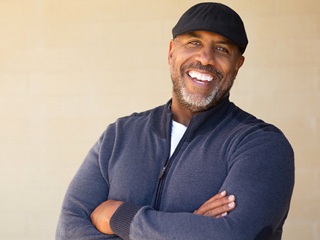 At McComb Family Dental, our team of professionals partners with the most experienced oral surgeons in the McComb region to achieve the best results. Once they have placed your dental implants, we'll oversee the healing process and call you in to secure your abutments, or connector pieces. After taking impressions of your mouth to send off to our dental laboratory to craft your restorations to our specifications, you'll undergo another healing process. When your gums have healed, we'll call you in to secure your permanent restoration to your dental implants and complete your smile.
Understanding the Cost of Dental Implants