Restorative Dentistry for Residents in and Around McComb, OH
Returning Damaged Smiles to Health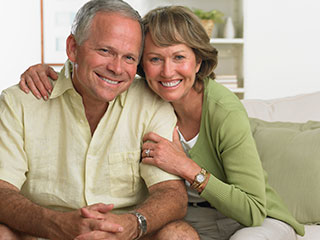 Normal wear and tear can take a toll on your smile. Because tooth enamel will not regenerate on its own, a dentist needs to repair damage to your teeth. You don't have to live with a worn-out smile. If decay, breakage, or missing teeth have negatively impacted your oral health, our dentists can correct issues and revitalize your image.
Modern dentistry allows us to renew your appearance and restore functionality. With fillings, crowns, dentures, or full-mouth reconstruction, our doctors can remove decay, close gaps in your smile, and improve stability. Tooth-colored materials and state-of-the-art technology enable us to generate dental restorations that look amazing and last a lifetime. From minor repairs to extensive cases, we have helped hundreds of patients renew the vitality of their smiles.
Highlights
Additional Services
Crown and Bridgework
Dental Implant Restorations
Porcelain Crowns
Root Canals
Tooth-Colored Fillings
Quality dental care for your whole family. Call McComb Family Dental to make an appointment with one of our dentists. We serve McComb, Findlay, Leipsic, North Baltimore, Ottawa, Fostoria and the surrounding areas with state-of-the-art dentistry personalized for your needs.