Porcelain Veneers – McComb, OH
Get a Perfect Set of Pearly Whites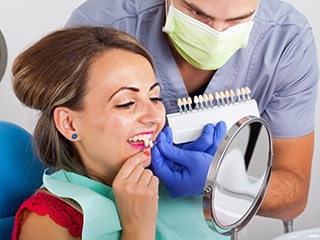 At McComb Family Dental, we understand better than most that even small cosmetic flaws in your smile, like chips, gaps, and stains, can mar your beautiful self-image. If you have any of these imperfections in your grin, you may be in the habit of covering up your problem teeth with your lips or your hand when you smile or laugh in front of others. That doesn't have to be the case any longer, thanks to veneers. Your cosmetic dentist will determine which type is most ideal for your smile and place them over your affected teeth, concealing flaws and creating the appearance of an effortlessly perfect set of pearly whites. To learn more about veneers and which type is right for you, contact us today, or simply keep reading below.
Traditional Porcelain Veneers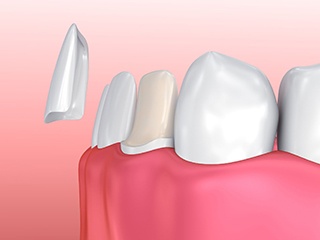 If you're looking for a smile makeover, you can't go wrong with classic porcelain veneers, which are ultra-thin sheaths of dental ceramic that are placed over the fronts of your problem teeth to correct virtually any minor cosmetic imperfections. Once we determine that veneers are right for your smile, we'll remove a tiny sliver of enamel from your teeth to ensure the restorations don't bulge out. We'll then take impressions of your prepared teeth and send them off to a dental lab and fix you with temporaries in the meantime. A few weeks later, we'll switch them out with permanent veneers, and you can enjoy your brand-new smiles for years, possibly even decades, to come.
Lumineers and DURAthin Veneers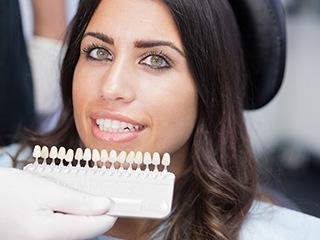 Lumineers and DURAthin are two alternative types of veneers that require no enamel removal. They are as thin or thinner than a contact lens, so they can fit against your teeth without necessitating the removal of healthy tooth structure. While traditional veneers are considered a permanent treatment, since your affected teeth will always need some sort of protection going forward, DURAthin veneers and Lumineers can be removed at any point should you feel dissatisfied with them. However, no-prep veneers typically do not last as long as their conventional counterparts.
Benefits of Veneers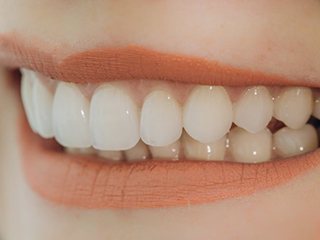 The main advantage of veneers of any kind is their versatility. They can correct multiple smile flaws in just one treatment. Plus, dental porcelain is the perfect material for these restorations. It perfectly mimics tooth enamel, right down to the way it reflects light. No one should be able to tell you had cosmetic dentistry work done.
Veneers are also highly durable, and are able to withstand the daily wear and tear of biting and chewing just like your natural teeth. In addition, they are incredibly resistant to staining. You should be able to enjoy coffee, tea, and wine to your heart's content without worrying about discoloration.
How to Care for Your Veneers
The great thing about veneers is that, when properly cared for, they can last upwards of a decade. Traditional veneers can even last up to 20 years! Good maintenance of your veneers involves the following:
Brushing twice daily with an ultra-soft toothbrush
Flossing at least once a day
Investing in a nightguard if you grind your teeth
Wearing a mouthguard during sports or other physical activity
Seeing your cosmetic dentist for a checkup and cleaning every six months