Teeth Whitening – McComb, OH
Get A Brighter Smile Using Safe Ingredients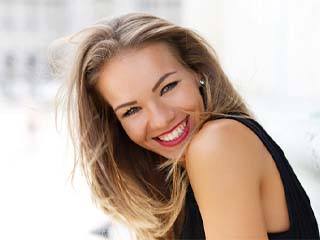 Who Is a Good Candidate for Teeth Whitening?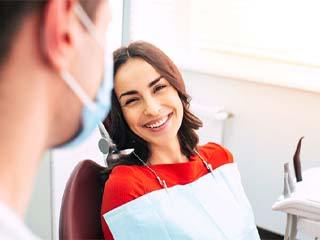 Do you wish your teeth were free of stains? Do you look at your smile in the mirror and wish it was drastically whiter? If you answered "yes" to either of these questions, then you may be a candidate! Our team's top priority is to provide you with safe and effective treatments that benefit both the look and health of your smile. So, we will make sure there aren't any existing dental problems, like tooth decay, present before getting started. (Don't worry – if you do need restorative care, we'd be happy to help with that as well).
How Does Teeth Whitening Work?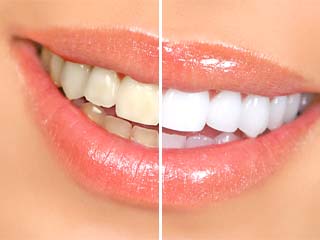 At McComb Family Dental, we are proud to offer two ways to blast away stubborn stains:
Take-Home Teeth Whitening – Once we get your custom whitening trays, you will begin wearing them for about an hour each day. In about two weeks, you will see a positive difference in your smile!
In-Office Teeth Whitening – With in-office treatments, our team can blast away stains in as little as one hour. The best part? We can make your smile up to eight shades brighter in a single visit!
Tips for Maintaining Your Brighter Smile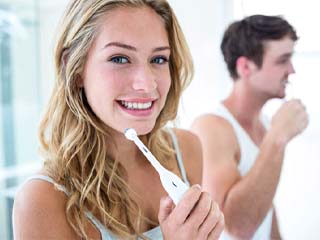 After investing in a brilliantly brightened smile, it makes sense that you would want to ensure that the results last. Here are a few tips to help keep your teeth from becoming discolored after your treatment:
Brush twice each day using fluoride toothpaste.
Floss every day.
Visit your dentist in McComb for semi-annual checkups and cleanings.
Avoid stain-causing foods and drinks like red wine and soy sauce.
Rinse with antibacterial mouthwash daily.
Consider using whitening toothpaste to touch-up your results.
If you have any questions or would like to learn how you can benefit from teeth whitening in McComb, don't hesitate to contact our office today to schedule a consultation. Our team can also provide you with helpful aftercare tips to keep your smile looking bright!
Teeth Whitening FAQs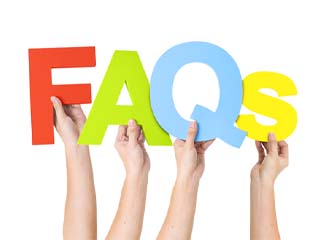 If you've never had your teeth professionally whitened before, you may have some questions – it's natural! We would be more than happy to answer any questions you have during your initial consultation, of course. However, we also know that many patients want to be as informed as possible heading into their appointment. So, we've responded to some of the most frequently asked questions right here!
What are the Benefits of Getting Professional Teeth Whitening?
Professional teeth whitening in McComb isn't something that you can yank off any department store's shelves. The most important benefit of getting professional treatment is that you'll be using trusted products that won't erode your enamel or cause oral health problems. Some additional advantages you'll be able to enjoy from visiting your cosmetic dentist for teeth whitening include fast results, boosted confidence, long-lasting results, cost-effective cosmetic treatment, easy-to-maintain results, and no uncomfortable side effects.
Is Teeth Whitening Safe?
When you visit your dentist for professional teeth whitening, you're investing in products that have been thoroughly tested and proven to be safe to use by the American Dental Association. Plus, during your consultation we will confirm that there aren't any existing dental problems, like cavities, present, which could compromise your treatment. In short, teeth whitening is safe when administered and monitored by a skilled cosmetic dentist.
How Long Does Teeth Whitening Treatment Take?
Many patients are surprised by how quickly our cosmetic dentist in McComb can lift mild, moderate, and even severe dental discoloration. While the timeline will vary depending on your dental needs, many patients have a noticeably brighter grin within two weeks with an at-home kit and within an hour with an in-office treatment.