Root Canal – McComb, OH
Relieve Your Oral Pain, Restore Your Tooth's Function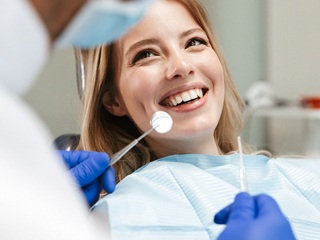 Does the sheer thought of needing a root canal send a bead of sweat down your spine? You're far from alone. In fact, root canal therapy is considered to be one of the most feared dental procedures, leading many patients struggling with tooth pain to go months or years without treatment. Fortunately, the procedure itself does not live up to its scary reputation. In fact, many patients find the experience no more cumbersome than a traditional filling! Keep reading to learn more about this tooth-saving restorative solution or contact our office today to schedule your appointment.
What Is a Root Canal?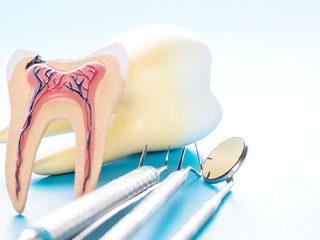 Simply put, a root canal is designed to treat a severely decayed or damaged tooth. To accomplish this, our emergency dentist will carefully access the innermost layer of the tooth after numbing the area thoroughly. Once inside, they will remove the affected tissue, clean the tooth, and fill it with a special material designed to maintain its structure. From there, a dental crown will be placed over the treated tooth to restore both the function and aesthetic, so it's as good as new!
When You Need a Root Canal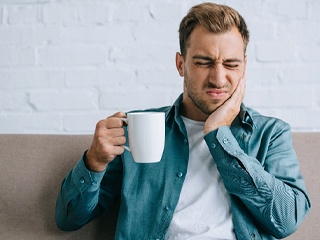 Whether you have a sneaking suspicion that you need a root canal or find out at your six-month dental checkup, this restorative service is used when:
What to Expect During the Root Canal Procedure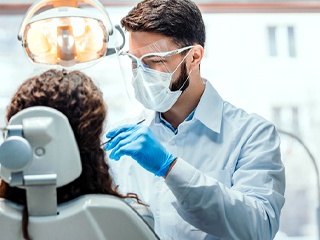 The root canal procedure begins with a powerful numbing agent, which will ensure you are completely comfortable throughout the entire process. If the sights, sounds, and smells of the dental office are the source of your hesitation, then ask us about nitrous oxide sedation, which helps keep your anxiety at bay. Either way, our team will go above and beyond to ensure you get the stress-free, high-quality dental care you deserve. Even after you leave our office, we will provide you with an extensive list of aftercare instructions to ensure your recovery is equally as pain-free.
Root Canal Aftercare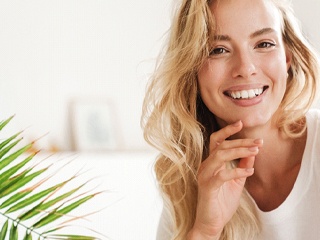 Once you leave our practice, your at-home aftercare instructions need to be followed precisely. This will ensure that the area is not irritated, allowing it to heal entirely. With this in mind, make sure to stick to soft foods, like yogurt and soup, and avoid foods and drinks that are hot and cold. To keep the area clean, rinse with a mixture of salt and warm water throughout the day and continue to practice good oral hygiene. You can also use a cold compress and OTC pain relievers as instructed to keep any discomfort at bay. If you have any questions about any of your aftercare instructions, don't hesitate to get in touch!