Emergency Dentist – McComb, OH
Urgent Help for Patients in Need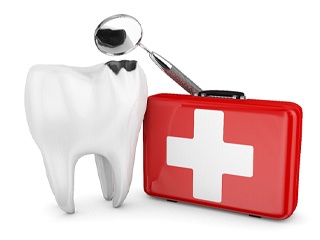 Sometimes, life throws unexpected, unpleasant situations at you—like a dental emergency. A severe toothache or a dental injury can be stressful if you don't know where to turn for help. No matter what dental emergency you're facing, you can trust our team at McComb Family Dental to get you back to full oral health as soon as possible. In fact, we recommend that you save our office's phone number in your phone so that you are ready to give us a call if you find yourself in a dental emergency in the future.
How to Handle Dental Emergencies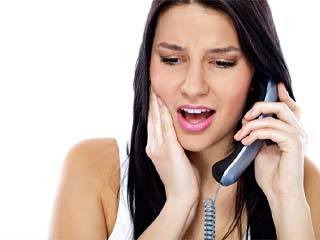 Your first move should always be calling our practice to schedule an emergency appointment, but what should you do in the mean time? In many cases, you need to act quickly to give your smile the best chances of avoiding the need for more advanced treatment.
Toothache
To make sure your toothache isn't being caused by stuck food debris, floss around the affected tooth. Rinse your mouth with warm water and use over-the-counter pain medication and a cold compress as needed to manage any pain or swelling. Often times, tooth pain results from decay that has reached the innermost layer of the tooth, necessitating a root canal.
Chipped or Broken Tooth
Try to locate and gather the pieces of the broken tooth and bring them with you to our office. To prevent cuts from sharp edges of your injured tooth, cover it with dental wax or chewing gum. We will do our best to salvage your tooth, but keep in mind that if the damage is too extensive, we may need to extract the tooth completely.
Knocked-Out Tooth
A tooth that has come out entirely needs to be handled with care. Do not touch the root portion or remove any tissue that may still be attached. After rinsing it off with warm water, try to put the tooth back into the socket. If that's not possible, store the tooth in between your cheek and gums or in a container of milk. Come to our office within an hour for the best chances of re-implanting the tooth.
Lost Filling or Crown
Although a lost restoration may not seem like a big deal initially, it can expose your vulnerable tooth to harmful bacteria and end in decay or an infection. To protect your tooth until you come for an appointment, avoid using that side of your mouth for chewing food. Rinse your mouth with warm water and, if possible, temporarily reattach the restoration with a dab of toothpaste.
How to Prevent Dental Emergencies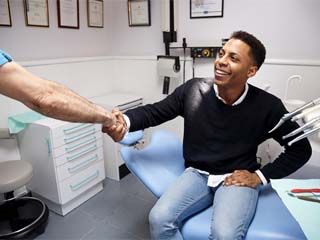 You can't steer clear of all dental emergencies; however, many are preventable through simple actions, such as the following:
Understanding the Cost of Dental Emergencies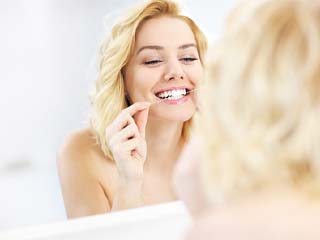 Each case is unique and therefore requires unique treatment. One patient may need a simple filling while another may undergo a root canal. We customize treatment to meet your specific needs, affecting the price you will need to pay.
If you're contemplating delaying treatment in order to save money, remember that dental problems only get worse with time. Waiting to resolve the issue could mean more invasive treatment later on, costing you more money. When a dental emergency occurs, you can depend on McComb Family Dental to get your oral health back on track.