Emergency Dentist — McComb, OH
Urgent Care for Patient in Pain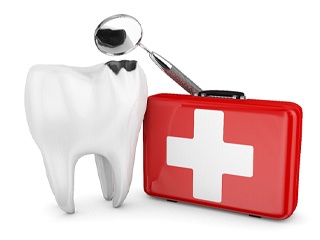 Sometimes, life throws unexpected, unpleasant situations at you—like a dental emergency. A severe toothache or a dental injury can be stressful if you don't know where to turn for help. No matter what dental emergency you're facing, you can trust our team at McComb Family Dental to get you back to full oral health as soon as possible. In fact, we recommend that you save our office's phone number in your phone so that you are ready to give us a call if you find yourself in a dental emergency in the future.
Why Choose McComb Family Dental for Emergency Dental Care?
#1 Team of Experienced Dentists Focused On Your Comfort
#2 Same-Day Emergency Appointments Available
#3 Advanced Dental Technology for Precise Diagnosis and Fast Treatment
What to Do in a Dental Emergency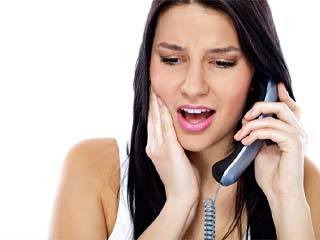 Step 1: Call Us Right Away. Whatever your dental emergency is, your first step should be to give us a call as soon as it is safe to do so. We always do everything we can to see emergency patients the same day they call us.
Step 2: Get Personalized First-Aid Directions. Over the phone, one of our experienced team members will walk you through the basic first-aid steps you need to take to manage your situation until you can reach our office for your appointment.
Step 3: Get an Emergency Appointment. Your McComb emergency dentist will see you for your exam right away when you arrive. They'll focus on addressing any serious pain you may be experiencing and learning the source and extent of your emergency.
Step 4: Review Your Treatment Options. We'll review our findings with you and fully explain all your treatment options, including their estimated cost and length, to help you make a well-informed decision about your treatment plan.
Step 5: Get the Fast, Compassionate Care You Need. Once you've created a custom treatment plan, our team will get to work right away to protect your teeth. Before you know it, you'll be enjoying a happy, healthy, and pain-free smile once again!
The Most Common Dental Emergencies
The most important step to take is first recognizing that you're even having an emergency. When in doubt, it's best to call our office and describe the problem. However, the easiest way to know that you're affected by a dental emergency is if you're experiencing pain that takes your focus away from your normal life. Examples of dental emergencies include broken teeth, toothaches, lost teeth, loose teeth, lost crowns, and other dental injuries that can occur. If you are unsure if your situation counts as a dental emergency, give us a call so we can help you determine what to do next. Below, you'll find some important information about the most common dental emergencies we treat.
Understanding the Cost of Dental Emergencies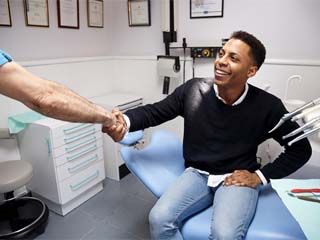 Each case is unique and therefore requires unique treatment. One patient may need a simple filling while another may undergo a root canal. We customize treatment to meet your specific needs, affecting the price you will need to pay.
If you're contemplating delaying treatment in order to save money, remember that dental problems only get worse with time. Waiting to resolve the issue could mean more invasive treatment later on, costing you more money. When a dental emergency occurs, you can depend on McComb Family Dental to get your oral health back on track.
How to Prevent Dental Emergencies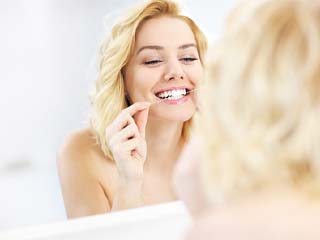 You can't steer clear of all dental emergencies; however, many are preventable through simple actions, such as the following:
Brush and floss your teeth daily.
Visit McComb Family Dental every six months for a checkup and cleaning.
Wear a mouthguard while playing sports, particularly those with contact (e.g., football, soccer, basketball).
Get a custom nightguard if you grind your teeth while you sleep.
Find the right tool to open packaging so you don't have to use your teeth.
Avoid chewing on hard things such as ice, pencils, fingernails, etc.
Dental Emergency FAQ's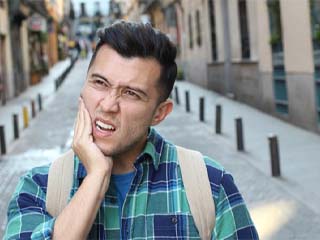 If you're wondering about dental emergencies, you're not alone. At McComb Family Dental, we want our patients to have all of the information they need to stay safe and healthy. That's why we've included the answers to some of the most frequently asked questions about dental emergencies. Keep reading to satisfy your curiosity!
Should I Go to the ER for My Dental Emergency?
It's best to visit our office for a dental emergency because we specialize in oral health care, offering all the treatments you need to get out of pain and back to smiling. However, there are some cases that require an immediate trip to the ER. If you've experienced a jaw injury, problems with breathing, deep facial wounds, uncontrollable bleeding, or any other potentially life-threatening issues, you should visit an urgent care facility right away.
Can I Wait to Get Treatment?
Dental emergencies should be treated with ultimate urgency—you should never wait to get treatment. Unlike many medical issues that can get better with time, dental emergencies will only grow into something worse if left untreated. For example, needing a simple root canal for a toothache could turn into a complete extraction if you prolong treatment. Additionally, your pain and discomfort will likely only increase, which is why you should contact our office immediately if an emergency occurs.
Do I Need a Root Canal?
Root canals often have a bad reputation, but they get you out of pain rather than put you in it. This is one of the most important emergency services that we have to offer because it can successfully remove infected tissue in your tooth without having to extract it. This is required when you have a tooth infection, also known as a toothache. We must perform a root canal to prevent the spread of this infection and save your tooth.
What Can I Expect During an Emergency Dental Visit?
Because there are such a wide range of emergencies that can occur, we have a variety of treatment options available. It's difficult to know which treatment your smile will require, but we will always ensure that our patients are numb and comfortable before beginning. We also offer numerous patient comforts to make your visits more enjoyable, including sedation dentistry for a greater sense of relaxation. No matter the issue that is affecting your smile, we are ready to help.