July 11, 2021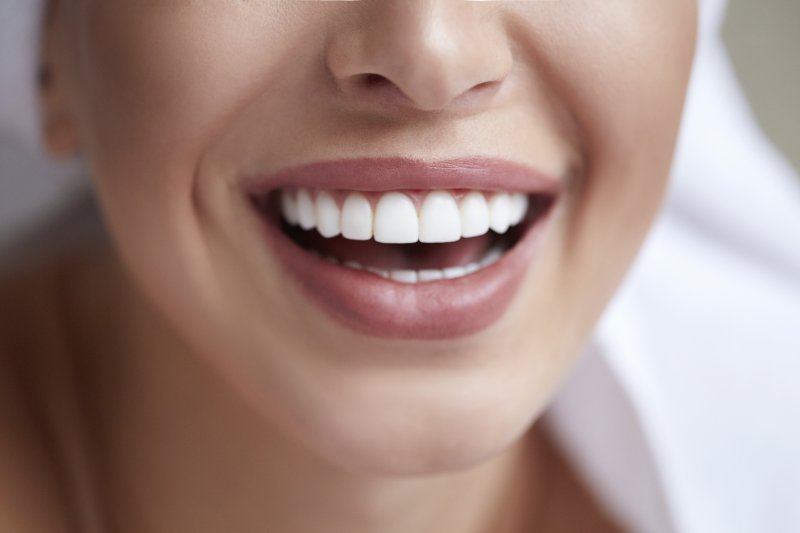 Stains and discoloration are a bothersome reality for most people. While there are many products on drug store shelves that promote brighter smiles at a low cost, the results are often lackluster and leave individuals wishing they could get their money back. If you are someone who wants to do something about your smile, you may be surprised to learn that teeth whitening isn't the only possible solution. A cosmetic dentist in McComb explains how veneers might also be a viable option in helping you to see a truly transformed smile.
Teeth Whitening vs. Veneers
If combatting stains is your goal, there are two options that can lead to healthy, beautiful results: teeth whitening and veneers. Depending on your preference and the severity of your case, one might prove more beneficial than the other. To better understand their benefits and differences, here are few key points to take away:
Teeth Whitening
This cosmetic solution will blast away stains on and below the surface. With customized whitening trays and professional-grade bleaching gel, you can feel more confident and comfortable brightening your smile on your own time. Within two weeks of wear, you will notice a dramatic difference in the shade of your teeth that not only gives you a healthier appearance but boosted confidence as well.
An important fact to remember about teeth whitening in McComb, however, is that stubborn stains are often extremely difficult to remove. As a result, your normal at-home whitening kit may not be as effective. Our team at McComb Family Dental can help you with your teeth whitening.
Veneers
On the other hand, veneers are designed to cover stains and discoloration. These thin sheaths of porcelain (or ceramic) are custom-made to fit snugly over the surface of your teeth to disguise anything you want hidden. Requiring that you visit twice to complete the veneer placement process, these unique restorations can last 15 years or longer with proper care and maintenance. However, because it is necessary that your dentist remove a small portion of tooth enamel from treated teeth, this solution is a permanent one, which means you cannot reverse your decision once the process is complete.
Which One is Right For You?
Ultimately, the best piece of advice for you is to schedule an appointment with one of our cosmetic dentists. During your consultation, we will go over your smile goals and determine which solution will be best for your needs. The cost of veneers in McComb tends to be more expensive than teeth whitening, but if you want longer-lasting results that are more stain-resistant, they are a worthwhile investment.
Breathe new life into your smile with the help of teeth whitening or customized veneers. These unique solutions will give you the results you desire to feel good about your appearance year-round.
About the Practice
At McComb Family Dental, our team of experts is pleased to provide cosmetic dental treatments designed with you in mind. When stains and discoloration leave you feeling embarrassed, we can recommend teeth whitening or veneers to give you the confidence you need as well as an enhanced and vibrant appearance. Contact us at (419) 293-2335 to schedule an appointment and find out what we can do for you.
Comments Off on Veneers or Teeth Whitening: Which is Best for Getting Rid of Stains?
No Comments
No comments yet.
RSS feed for comments on this post.
Sorry, the comment form is closed at this time.