August 11, 2022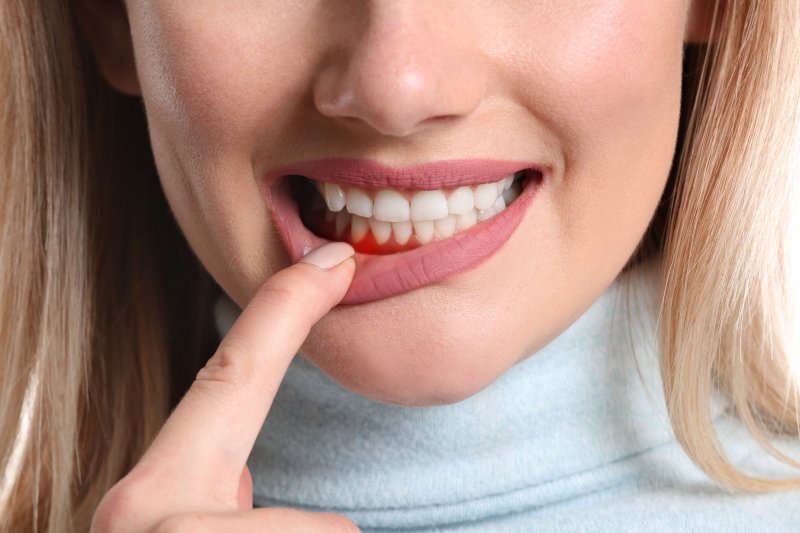 Taking proper care of your teeth and gums is essential for a healthy smile. Brushing twice a day, flossing daily, and visiting your dentist regularly will help ensure that gingivitis and periodontitis don't happen to you. While you've likely heard those words used in a dentist's office before, you may not be completely sure of what they mean. In this blog post, you'll learn more about these stages of gum disease and what you can do to keep your gums in optimal condition.
What Is Gingivitis?
Gingivitis is used to describe a mild form of gum disease. It's incredibly common and often goes unnoticed because it can be hard to spot. When plaque accumulates in the areas between the teeth, it can lead to gum inflammation and irritation, which are the symptoms of gingivitis. You should take it as your warning sign to be more proactive about your oral hygiene routine. With early intervention, you can treat and even reverse this condition before it progresses into something worse!
What Is Periodontitis?
If left untreated, gingivitis can turn into periodontitis, which is a much more severe form of gum disease. It causes the inner layer of the gum and bone to pull away from the teeth and periodontal pockets form with harmful bacteria. Plaque can spread and grow below the gum line, leading to tooth and bone loss. Unless you address the issue, periodontitis can lead to poor tooth alignment, gum recession, and clear pockets between the teeth and gums. Once bone loss occurs, it cannot be recovered. A few other symptoms of periodontitis include bad breath, gum recession, and pain while chewing.
How to Keep Your Gums Healthy
Fortunately, there are many ways you can prevent the development and progression of gum disease! Here are some tips to keep in mind:
Brush your teeth twice a day to remove food particles, plaque, bacteria, and other unwanted debris
Floss once a day between the teeth and beneath the gumline
Rinse every day with an ADA-approved mouthwash to reduce plaque
Avoid smoking or using tobacco products
Drink plenty of water and maintain a healthy diet
Visit your dentist every six months for a checkup and cleaning
Although gum disease is common, it's also easily preventable. By following the tips outlined above, you can keep your smile healthy for as long as possible!
About the Practice
At McComb Family Dental, we go above and beyond to provide the exceptional dental care you deserve. From routine checkups to complex restorative treatments, we've got everything you need for a healthy smile in one convenient location. To learn more about gum disease or to ask about your treatment options, visit our website or call (419) 293-2335.
Comments Off on Gingivitis vs. Periodontitis: What's the Difference?
No Comments
No comments yet.
RSS feed for comments on this post.
Sorry, the comment form is closed at this time.