December 13, 2021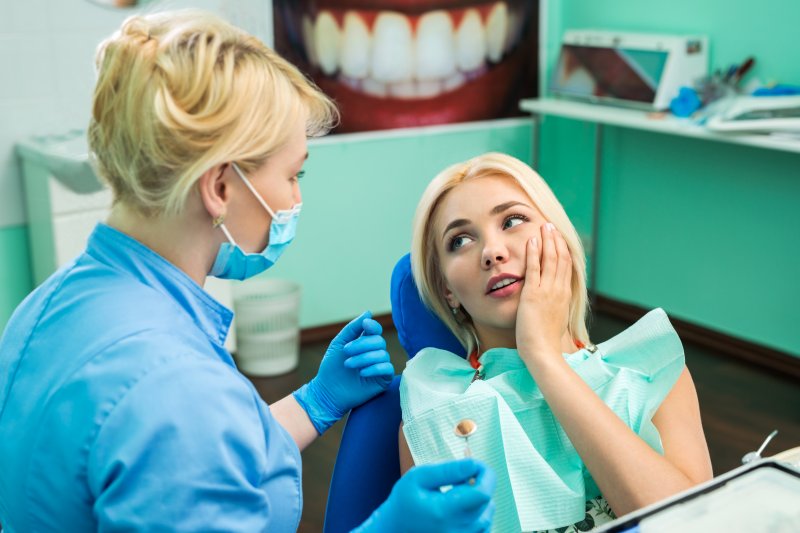 A lost dental filling can be frightening. You might even begin to panic. This common occurrence may cause much uncertainty, but you must remember to stay calm and realize there are steps you can take to ensure the health and safety of your smile. If you're waiting to see your dentist to have your filling re-bonded or replaced, make sure to follow these steps to avoid further damage to your vulnerable tooth.
What Steps Are Necessary When Losing a Dental Filling?
Before arriving to see your emergency dentist in McComb, you'll want to make sure you follow these steps to better protect your exposed tooth:
Call your dental office to alert them to the situation. Explain any symptoms you're experiencing and establish a good time to get in to see your dentist in McComb.
If possible, retrieve the lost filling and keep it safe until your appointment. It may be possible for your dentist to re-bond it.
Rinse with warm salt water to thoroughly cleanse your oral cavity and kill any bad bacteria.
Be careful when brushing and flossing near the tooth, as you do not want to cause further damage.
Try to avoid chewing on that side of your mouth so you don't cause additional harm or apply more pressure to the tooth.
Protect your soft oral tissues by using sugarless gum or dental wax to cover jagged areas of your tooth.
If pain is present, make sure to take an over-the-counter pain reliever.
Why Seeking Professional Help is Worth the Time and Money
Although a lost dental filling is not necessarily a "dental emergency," it is necessary that you seek professional help sooner rather than later. When a tooth is exposed to the elements, it can become reinfected. It can also experience additional damage, further weakening its structure. Because fillings are designed to keep bacteria out, you do not want to wait more than a day or two to receive proper treatment. Every day, your mouth is subject to harmful particles that can wreak havoc on your oral and overall health. This is why you must maintain good dental hygiene even when faced with a lost dental filling. Once you can see your dentist, you can expect to either have your restoration re-bonded or replaced.
Don't be alarmed if your dental filling falls out. They're not meant to last forever. Just be mindful of how you handle the situation at home and trust that your dentist is ready to help repair and restore it for optimal functionality.
About the Practice
At McComb Family Dental, our team of experts is here to safeguard your smile. If you're looking for a "dentist near me" who cares deeply about your oral and overall health, you've come to the right place. Even when restorations fall out or become damaged, you can count on us to quickly treat your problem and get your smile back on track. Contact us at (419) 293-2335 to schedule an appointment and find out what we can do for you.
Comments Off on What Should I Do If My Filling Falls Out?
No Comments
No comments yet.
RSS feed for comments on this post.
Sorry, the comment form is closed at this time.